Service & Repair
The technicians at Eagle Trailer Co. meet U.S. D.O.T requirements and are certified to service and repair electric, hydraulic and air brake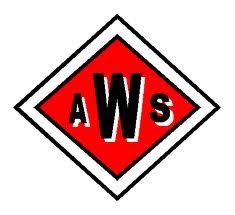 systems.
We are certified to conduct U.S. D.O.T. Annual Inspections on Class 1 - 8 trucks and trailers.
We service and repair trailers from 4x8 to 53' dry van and flatbed trailers. From 500# GVW To 100,000# GVW.
Common repair and service include:
Replace couplers
Replace jacks
Replace safety chains
Repack wheel bearings
Repair or Replace electric and hydraulic brakes
Adjust brakes
Tongue replacement
Frame straightening
Replace fenders
Repair suspensions
Repair roof leaks
Replace front corner caps
Replace doors and door seals
Repair and replace semi trader flooring
Repair and replace landing gear
Repair air brakes

Repair suspensions
Repair and replace axles
Repair and replace hubs and drums
Rewire
Diagnose and repair light problems
Repaint
New tires
New mud flaps
Floor repair and replacement
Roof and side panel repair and replacement
Replace and adjust slack adjusters
Replace relay valves
Repair air lines and gladhands
Repair dump trailer hydraulic systems
Repair and replace dump trailer hinges
We do most repairs in the same day.
Contact Eagle Trailer Company for details on Parts & Service.